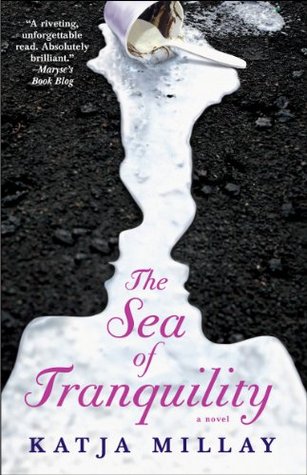 "I live in a world without magic or miracles. A place where there are no clairvoyants or shapeshifters, no angels or superhuman boys to save you. A place where people die and music disintegrates and things suck."



The Sea of Tranquility is about two teenagers and how they get pass through all the obstacles ahead of them. It is an emotional story. I had all the emotions while reading this story. It was strong, deep, beautiful, grieve, pain, hurt and more.
Nastya Kashinov is a girl who wants to get through life without anyone discovering about her dark past or any one paying attention to her. Her only motive is to avenge the guy who took her soul and make her feel like dead although she is still living. She wants to make him regret that he ever did that to her.
Josh Bennett is a guy who is not in anyone's attention since he is what people might call death luck, so people tend to avoid him and he doesn't really care much about it. People he loved were taken away from him until he has no one left with him.
Nastya starts to pay attention to Josh and starts to blend herself into his life and learn more about him and his past. On the other hand Josh Bennett who is attentive towards Nastya is having a hard time figuring her out and her past. He realizes that she is an enigma. Will he be able to get pass the forceful barrier she has built around her? Wiil he able to discover the deepest secret she carries? Will he still be able to love her despite all that has happened?
While reading this you might guess what happened to Nastya and find out that it's totally wrong. (I guessed it totally wrong). But the whole twist in the story makes your emotions go through a roller coaster ride. You might probably tear up and feel the sorrow. I had to take some time to absorb what I actually read.
"

Scars will always remain, you just have to learn to live with it. You can never forget or forgive but you will be able to get through with it.

"

-Typicalbeing
I give this book 5 stars (my scale it would be more than 5 stars). It is absolutely one of my favorites. The author did a great job imagining the story of 2 whole different people and connecting them in a very unfamiliar way yet a connection that will make you gasp for air. It is a really powerful story about how second chances matter. It made me realize that getting second chance in life is as precious as having you first.
The right person in your life will make your life beautiful, no matter how horrible your past has been. I loved the ending and I never though that's how it will end! The last two words of the story was something that fills the story completely and my words at the end were "WOW! that was brilliant".